I Hull Mach Wind farm service ship L2 SP75 unrestricted navigation AUT-UMS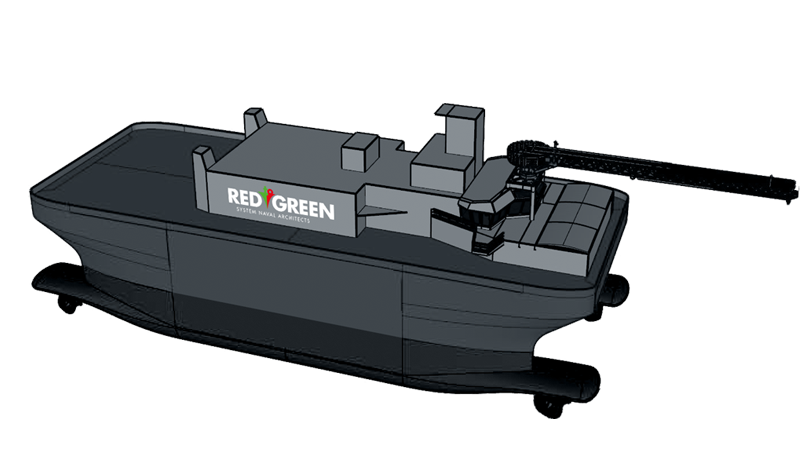 Offshore wind farm support vessel
To provide greener and more efficient services to offshore turbines RED-TO-GREEN is currently working on a SWATH offshore wind farm service vessel. This new SWATH design has a unique operation and docking profile. The vessels combines safe maintenance solutions with a sustainable and highly efficient operating profile.
During maintenance in rough seas the SWATH 75 can hold its position easier than a conventional monohull design. Which may result in a reduction of 50% on fuel consumption.
reduction in fuel consumption
smaller and lighter than monohull design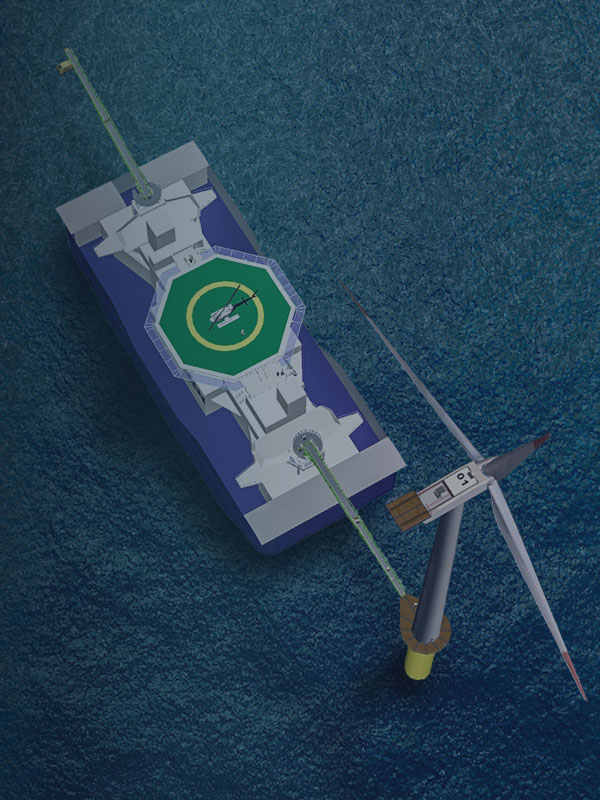 Length Overall: 75.0 [m]
Length between Perpendiculars: 63.0 [m]
Breadth: 28.0 [m]
Design draft (main deck): 16.8 [m]
Operational draft: 8.0 [m]
Freeboard draft: 8.0 [m]
Air draft: 25.0 [m]
Gross Tonnage: 6385 [T]
Light ship weight: 4000 [T]
Max. Displacement: 4546 [T]
Payload Cargo Client: 160 [T]
Fuel Capcity: 260 [T]
Fresh water capacity: 26.2 [m3]
Endurance: 30 [days]
Comfort Class – Noise COMF3
Comfort class – Vibration COMF3
PAX 50 [pers]
Ship crew 25 [pers]
Total POB 75 [pers]
Are you looking for sustainable answers and ship designs. Learn what RED-TO-GREEN can do for you.
RED TO GREEN creates future proof ship designs and technical solutions to enable operators to cut carbon emissions or become fully sustainable.
Noordsingel 117
3035 EM Rotterdam
The Netherlands